Meet the Physicians
Comprehensive Pain Care of South Florida's staff is specifically trained to treat individuals who suffer from pain. Our staff consists of interdisciplinary specialists – board-certified and fellowship trained physicians, nurses, and mental health professionals – with reputations for high-quality pain diagnosis, research, and management. This dedicated team ensures you will receive the highest quality pain care services available.
Conditions We Treat

At Comprehensive Pain Care of South Florida, our pain management specialists treat a wide range of conditions including everything from back, neck, and leg pain to headaches, muscle spasms, herniated discs, cancer pain, and much more.

Pain Management Services

Comprehensive Pain Care of South Florida uses a variety of methods to manage your pain, including medical interventional and rehabilitation approaches. Our pain management specialists approach your case individually, thoroughly evaluating your condition and providing a personalized treatment regimen.
Testimonials
"The office staff is very good. I have been going to them for 10 years never had a problem with anyone, just remember the way you want to be treated that's the way you should treat other people just saying"
Anna H -
Our Locations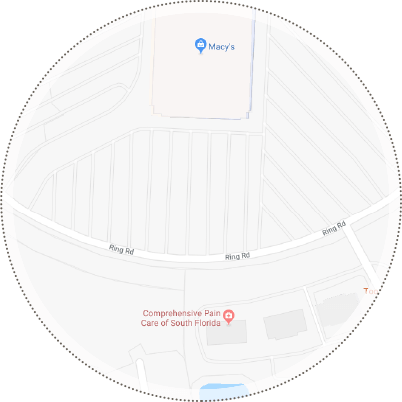 Comprehensive Pain Care of South Florida, Wellington
Comprehensive Pain Care of South Florida, Lake Worth/Lantana communities