Coronavirus (COVID-19)
As the Coronavirus situation continues to evolve, our patients safety remains our top priority. Therefore, we want you to know that we are taking preventative measures to maintain a clean and healthy environment.
We are following the guidelines from the Centers for Disease Control and Prevention (CDC). An important way to reduce the spread of Coronavirus is to keep sick people away from those who are not sick. We request for you to please stay home and contact the office if you are experiencing any of the following symptoms:
Shortness of breath or difficulty breathing
New loss of taste or smell
Our offices continue to stay open, but all visitors are required to wear facial coverings. We will continue to offer televisits for established patients. Our waiting room is limited to patients only and we have removed seating to ensure 6ft distance between all who are waiting.
Rest assured we are doing everything we can do to provide a safe experience for our patients.
For more information about Comprehensive Pain Care of South Florida or to schedule an appointment, call us today at (561) 795-8655. We serve the Wellington, Atlantis, Royal Palm Beach, Lantana and Lake Worth areas of South Florida.
Our Locations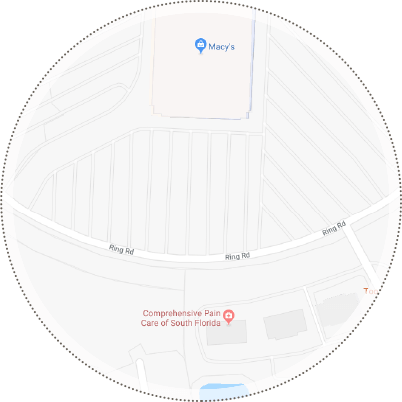 Comprehensive Pain Care of South Florida, Wellington
Comprehensive Pain Care of South Florida, Lake Worth/Lantana communities